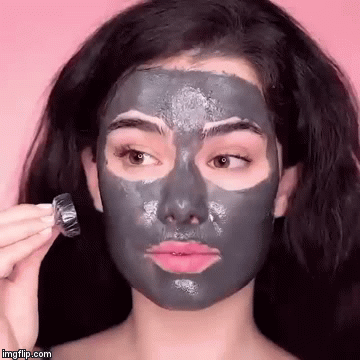 What is it? 
This magnetic face mask is packed with 24 kinds of skin-protecting and nourishing minerals that help to remove/clean dirt pores, impurities, and excess oil.
How it works?
It combines all natural face mask ingredients along with iron particles to create a micro-current in the skin.
How to use it? 
 Apply the mask directly onto the face
 Leave for 10 to 15 minutes
 Use the magnet to remove the mask
 Rinse skin with cool water
What I am made of?
All deskintox skincare products are free from Parabens, Sulfates, and Phthalates.
Ingredients we love!
Carrot Seed Oil 
 Sunflower Seed Oil
 Vitamin C
 Vitamin E
 Argan Oil 
Net Weight 1.76 oz. (50 g)
Iron Powder, Cyclopentasiloxane, Dimethicone, C12-15 Alkyl Benzoate, Daucus Carota Sativa (Carrot) Seed Oil, Daucus Carota Sativa (Carrot) Root Extract, Beta-Carotene, Helianthus Annuus (Sunflower) Seed Oil, Ascorbyl Palmitate (Vc), Tocopheryl Acetate (Ve), Argania Spinosa (Argan) Kernel Oil, Fragrance (Parfum), Phenoxyethanol, Caprylyl Glycol


OUR GUARANTEE
100% Guaranteed
We offer a 30-day guarantee on ALL our products and our staff will be more than happy to assist you with any issues you may have. Our dedicated staff offer customer support 24 Hours a Day, 7 Days a week. 100% Customer Satisfaction Guaranteed!

SHIPPING
All Shipping is sent via Airmail with tracking number.
Once item has been shipped tracking will be automatically emailed to you.
Buy two and save